Ultrasound Video Training series on the SonoSite M-Turbo Portable Ultrasound
Today we introduce free ultrasound training on the popular SonoSite M-Turbo portable ultrasound, which is one of our most popular used ultrasound machines.
The series is designed to provide an introduction to the features and general usage of the our refurbished SonoSite M-Turbo portable ultrasound machine. It contains most of the features you would receive in a standard applications training/knobology training from an ultrasound professional. Even better, the training is free!
System Overview and 2-D Imaging
Our M-Turbo training series is more than just a cursory overview of the user interface. This covers much of what you need to know to perform 2D imaging with the M-Turbo ultrasound machine.
This is the best place to start if you're looking for a tour of the controls and how to begin scanning immediately. Subsequent videos cover Doppler modes, patient exams, exporting. and system setup.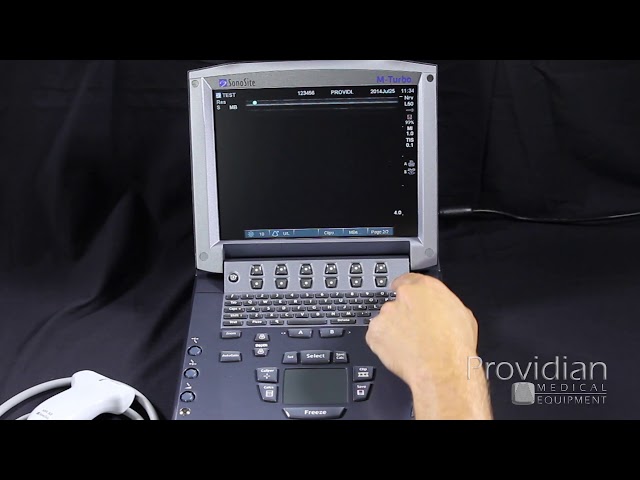 This is one among many of our videos in our Ultrasound Machine Training library. Looking to buy a refurbished SonoSite M-Turbo? Call one of our sales experts at Probo Medical today at 866-513-8322.
About the Author
Brian Gill is Probo Medical's Vice President of Marketing. He has more than 20 years of experience in the ultrasound industry. From sales to service to customer support, he has done everything from circuit board repair and on-site service to networking and PACS, to training clinicians on ultrasound equipment. Through the years, Brian has trained more than 500 clinicians on over 100 different ultrasound machines. Currently, Brian is known as the industry expert in evaluating ultrasounds and training users on all makes and models of ultrasound equipment, this includes consulting with manufacturers with equipment evaluations during all stages of product development.